CADS Alberta has established a pool of adaptive equipment that includes sit-skis, outriggers and related items such as tethers and ski-wings. The equipment remains with CADS Alberta which retains the responsibility to maintain the equipment, including refurbishment of equipment following each winter season. The equipment is stored in Red Deer, Alberta as a central storage location.
The goal of CADS Alberta in establishing the equipment pool is to allow its participant members who require access to equipment, especially sit-skis, to have the ability to lease the equipment on an annual (seasonal) basis.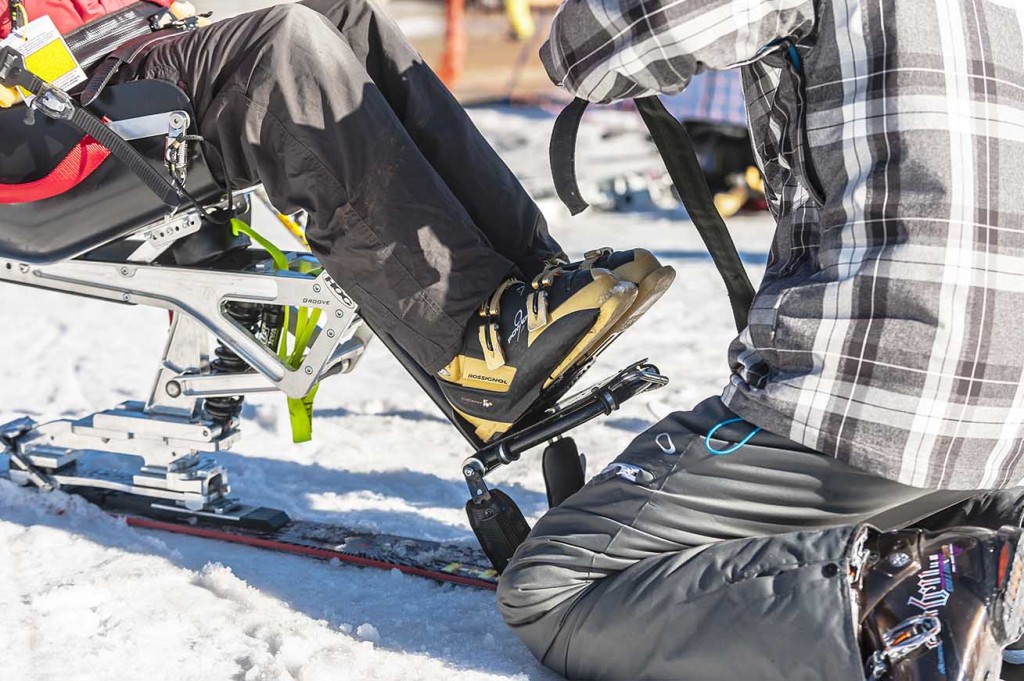 The participants must be CADS Alberta Members and require their CADS Alberta Zone to put forth the request on the individual participant's behalf. The equipment being utilized is for participants who are actively part of a CADS Alberta Zone Program, and the equipment is being use by the participant under the supervision of a CADS Trained instructor who is also part of the CADS Alberta Zone Program. Each participant is then assigned equipment at the following lease cost:
Following the April time-frame, the equipment is to be returned to CADS Alberta, to the Red Deer storage location. Over the May to August timeframe, equipment will be assessed and refurbished to ensure that it is operational for safe use for the next winter season.
The application form is to be completed and submitted to CADS Alberta
Available equipment is provided on a first come, first serve basis, and every effort is made to assign equipment that is of the size and type that best suits the need of the participant.
In certain cases, competition level equipment may be purchased and supplied to CADS Alberta Zone-Club athletes for a longer-term lease. These situations will be considered on a case-by-case basis. For further information on competition lease opportunities, please contact programdirector@cadsalberta.ca.